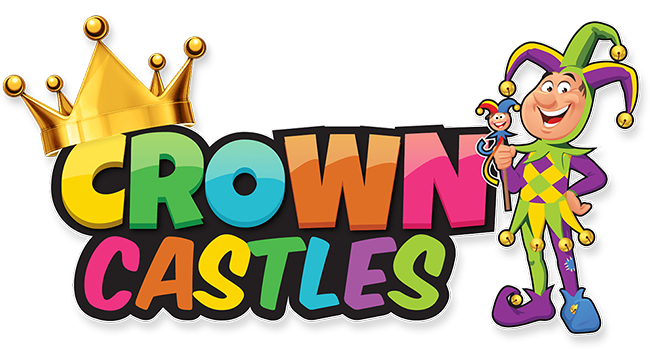 Bouncy Castle Hire In Huntingdon
Crown Castles supply Bouncy Castles all over Huntingdon, along with all the villages in the area too.
We cover all of Cambridgeshire, however, we made need to charge a small fee if you are outside of our free delivery area but delivery to Huntingdon and St Neots are always free.
We now offer free delivery to Cambridge too! take a look at our bouncy castle hire Cambridge page for more info.
We are a small family run bouncy castle hire company who operates from Kimbolton.
We have bouncy castles for all ages and have a few different designs, some of the theses include a Superhero Bouncy Castle, Pepa Pig Bouncy Castle & our ever popular My Little Pony Bouncy Castle, you can view the rest our Bouncy Castles here.
Our hugely popular Disco Dome is also a great choice for any Bouncy Castle Party and will truly entertain your guests. Being a totally enclosed structure and dark inside with a music and light system installed, your guests will be truly amazed having a disco and bouncy castle all rolled into one.
HUNTINGDON BOUNCY CASTLE HIRE HAS FREE DELIVERY
Why Choose Crown Castles?
We are your local friendly bouncy castle hire company and care about you & your guest's safety and that is why all our equipment is tested and we ensure that we keep all our bouncy castles in a clean and hygienic condition.
We have the best customer service and always make sure you understand everything and are happy!
We will always answer your questions no matter how trivial you may think they are and we reassure you every step of the way until your hire date.
We are insured with public liability insurance up to £5 million.
Crown Castles are open all year round 365 days a year, for birthday parties, Christmas parties, Halloween parties, Weddings, school fetes & community fayres, or for if you're just looking for something fun to do with the kids like an ever-popular bouncy castle party, whatever the event may be we will be there!
Indoor bouncy castle hire? Not a problem! Our bouncy castles are suitable for both outdoor and indoor hire and often hire bouncy castles in Huntingdon & St Neots for indoor venues.
We really care about your safety and that may be the only reason whereby we would let you down as we are unable to set up in unsafe conditions one of the theses being high winds! By law, we are unable to set up in winds exceeding 23mph and have anemometers to monitor wind speeds, we don't like to do this but no inflatable is suitable to be set up in such conditions.
Have a look at our other products and add-ons for your bouncy castle hire Huntingdon & St Neots.
So if you're looking for reliable and friendly bouncy castle hire company in Huntingdon or St Neots then book with us!
To Book please call us on 01480 581 091 or 07495 077542, alternatively email us: info@crownbouncycastlehire.co.uk