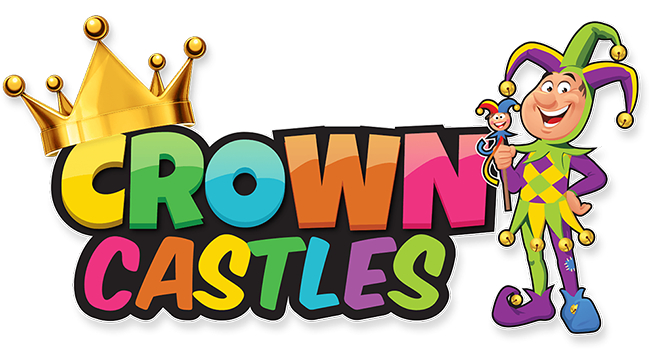 Bouncy Castle Hire In Cambridge
Welcome To Crown Castles.
Due to huge demand, our bouncy castle hire to some parts of Cambridge now has free delivery!:) Also everywhere between us in Kimbolton and Cambridge, including St Ives Godmanchester & Bar Hill.
Being based in Kimbolton, in the past we have unfortunately had to turn people down who were looking for bouncy castles in and around the Cambridge area, since going there with just one bouncy castle just did not make good business sense to us as the cost involved in having to make 4 trips was too much and also needing to get back into our area on time for our other customers.
During quieter times we would still provide bouncy castle hire in Cambridge and this is how we have slowly but surely built up a bigger customer base here and we have had much more interest in our bouncy castle hire in Cambridge and so can now justify offering free delivery to more of this area.
Since we now serve Cambridge full time we can also offer our bouncy castle hire along the route to Cambridge, this includes most places close to the A14 from Huntingdon to Cambridge, some including, St Ives, Godmanchester, Fenstanton, Bar Hill and Hardwick.
Providing bouncy castle hire to Cambridge will not affect our local customers and we just need to plan our delivery journey a little better and where possible, completing our local jobs first then coming to Cambridge, normally during the late morning.
If your Party in Cambridge starts at a specific time you can still let us know and we will still be there at that time, it will be no different as if you were local to us!
New bouncy castles from us in 2018!
Our brand new bouncy castle slide combo will be available very soon and we hope it will bring smiles to many children in Cambridge, as well as our new giant slide, both these new inflatables will come with a fitted disco speaker and light system to make it even more fun.
Also new in will be our white bouncy castle and hope it will be at many weddings in Cambridge providing memories to last a lifetime & unique photo opportunities for your wedding album.
And for all unicorn fans, we will be making available a unicorn bouncy castle design for hire and hope to have all this by mid-June 2018.
-----------------------------------------------------------------------------------------------------------------------------------------------------------------------------------------------
We have some really fantastic inflatables & bouncy castles for you & all now available in Cambridge.
Already popular Bouncy Castles like our Disco Dome which is a bouncy castle and disco party all rolled into one, being low in height also makes it a great choice for indoor parties at a large venue.
My Little Pony Bouncy Castle which we have had to, unfortunately, let people down with, as they were outside our delivery, will now be available in Cambridge too.
And of course, not an inflatable but still as popular as ever our Ice Cold Slush Machine Hire will still be available in Cambridge, coming preloaded with slush and still at amazing prices!
To Book Your Bouncy Castle Hire In Cambridge
Call Us Today On
01480 581 091 - 07495 077542
Or Email Us
info@crownbouncycastlehire.co.uk
Bouncy Castle Hire In Cambridge | Now With Free Delivery!
Some Of The Towns We Deliver To Near Cambridge
Cambridge, Bar Hill, Huntingdon, St Neots, Buckden, Alconbury, St Ives, Old Weston, Catworth, Tilbrook, Kimbolton, Perry, Grafham, Eaton Socon, Great Gransden, Yelling, Little Paxton, Brampton, Godmanchester.
We don't just offer bouncy castle hire Cambridge but also have fun food hire which has been very popular in the Cambridge area, these include our Slush Machine Hire and Popcorn Machine.
We Keep going even when summer ends, right through winter delivering bouncy castles to indoor venues across the Cambridge area!
We only a reputable bouncy castle hire company, always putting your safety first and now we are offering our bouncy castle hire in Cambridge it puts a smile on our face, just like we hope it will yours!